Improving Life Skills and Employment Potential For Our Nation's Youth
Improving Our Nation's Youth
Reclaiming the lives of at-risk youth, producing program graduates with the values, life skills, education and self-discipline to succeed as productive citizens.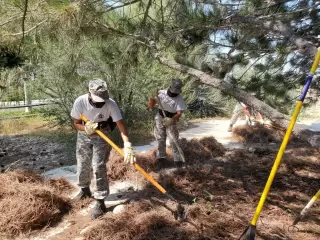 About Us
What is the National Guard Youth ChalleNGe Program? 
The Youth ChalleNGe Program is a multi-phased intervention program for at-risk youth run by the National Guard of the United States, which consists of Youth ChalleNGe Academies (known as YCA's) in each participating state. The stated mission of the Youth ChalleNGe Program is "to intervene in and reclaim the lives of at-risk youth to produce program graduates with the values, skills, education and self-discipline necessary to succeed as adults."
Our Mission
The mission of the Battle Born Youth ChalleNGe Academy is to reclaim the potential of qualified and resilient youth through education, training, and service to the community.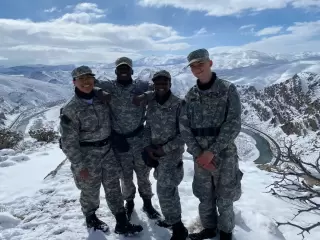 Eligibility
Participants must be: 1) voluntarily applying 2) 16-18 years old 3) behind in credits 4) citizen or legal resident of the United States and the State of Nevada 5) unemployed or underemployed 6) willing to be drug-free 7) not on parole or probation for, not indicted or charged with, not convicted of a felony offense or any offense that would be a felony if charged as an adult 8) physically and mentally capable of completing the program with reasonable accommodations for physical or other handicaps. Eligible youth must apply, attend a program presentation, and participate in an interview before being considered for acceptance to the Academy.