Monthly Newsletter
From the desk of
Dr. Andre' L. Ponder, Director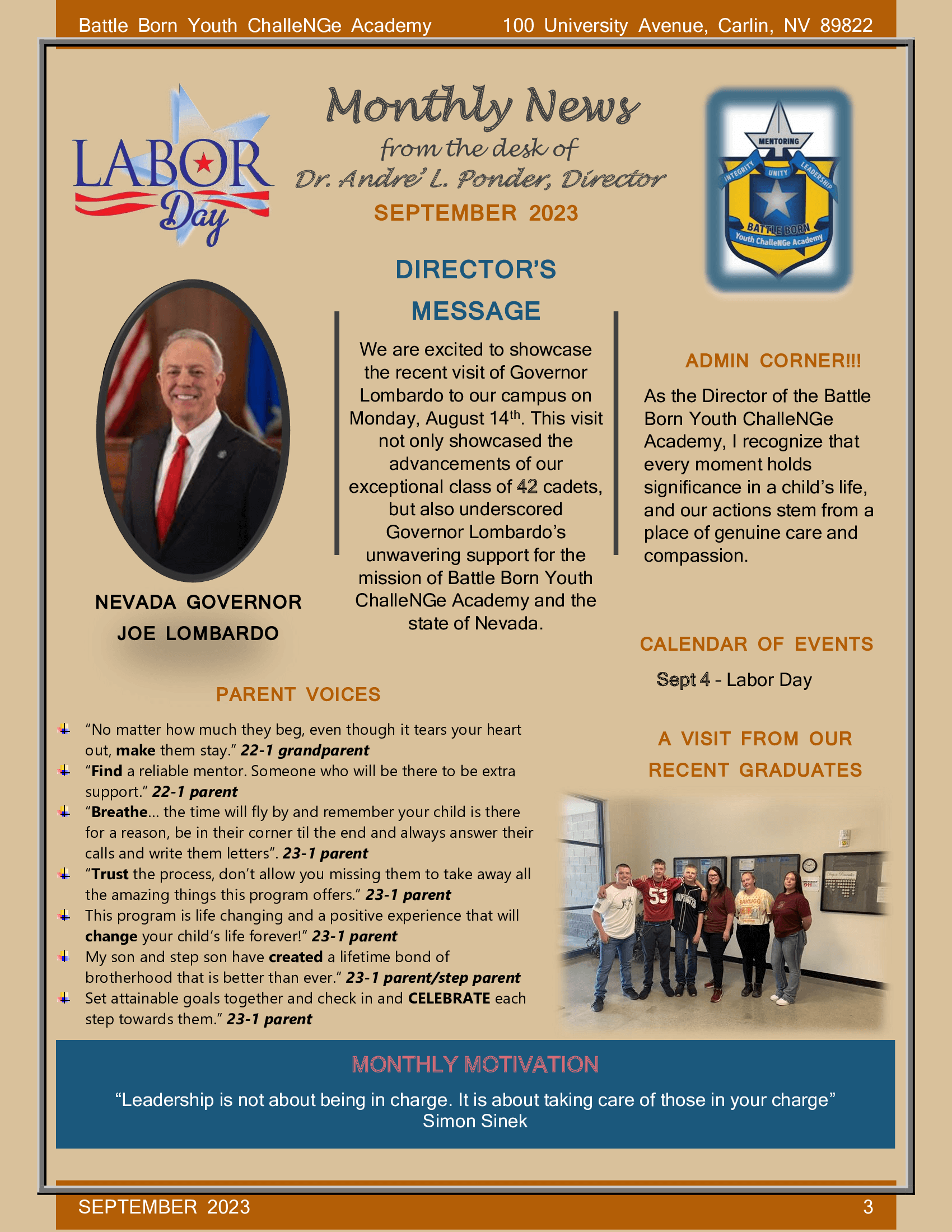 We are excited to showcase the recent visit of Governor Lombardo to our campus on Monday, August 14th. This visit not only showcased the advancements of our exceptional class of 42 cadets but also underscored Governor Lombardo's unwavering support for the mission of Battle Born Youth ChalleNGe Academy and the state of Nevada.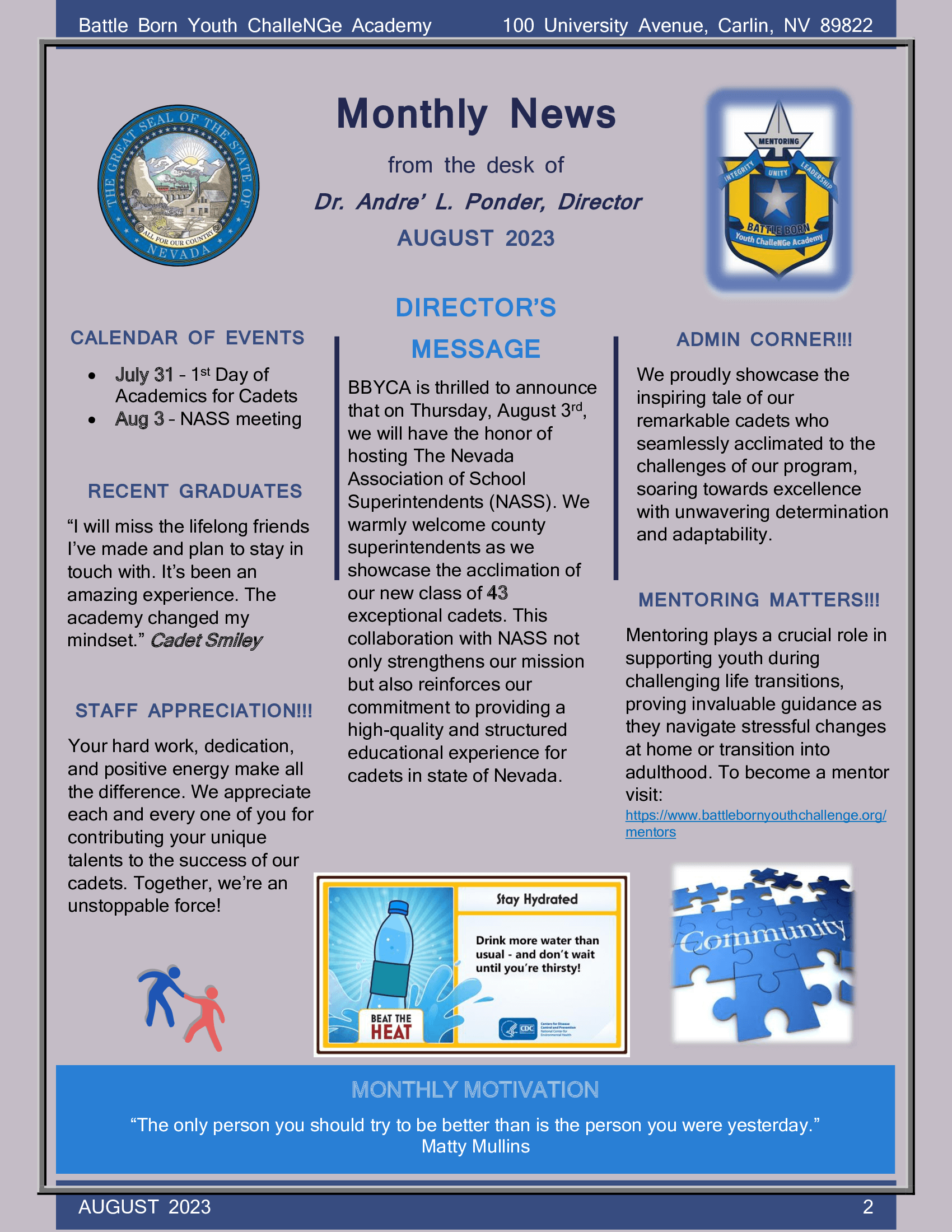 BBYCA is thrilled to announce that on Thursday, August 3rd, we will have the honor of hosting The Nevada Association of School Superintendents (NASS). We warmly welcome county superintendents as we showcase the acclimation of our new class of 43 exceptional cadets. This collaboration with NASS not only strengthens our mission but also reinforces our commitment to providing a high-quality and structured educational experience for cadets in the state of Nevada.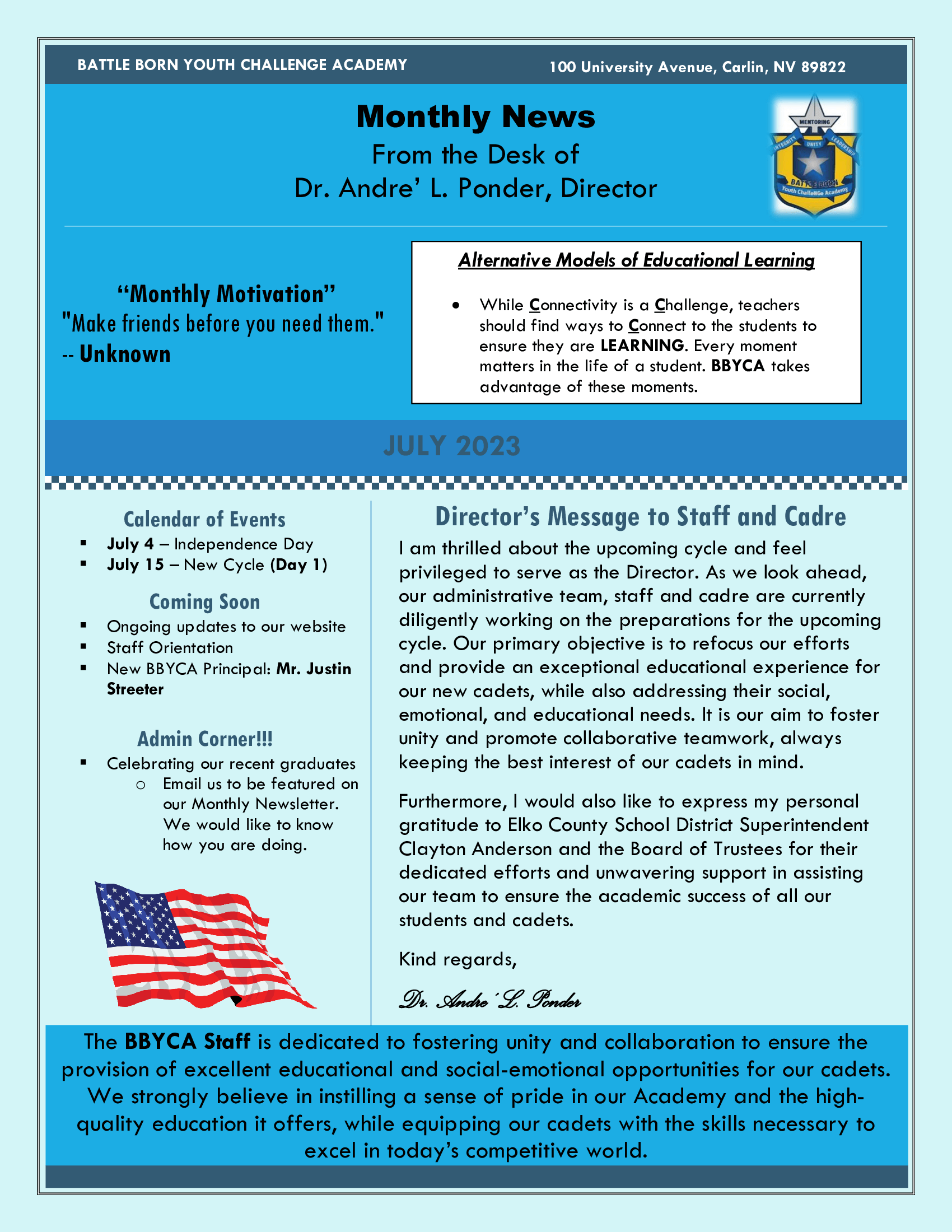 I am thrilled about the upcoming cycle and feel privileged to serve as the Director. As we look ahead, our administrative team, staff, and cadre are currently diligently working on the preparations for the upcoming cycle. Our primary objective is to refocus our efforts and provide an exceptional educational experience for our new cadets, while also addressing their social, emotional, and educational needs. It is our aim to foster unity and promote collaborative teamwork, always keeping the best interests of our cadets in mind.