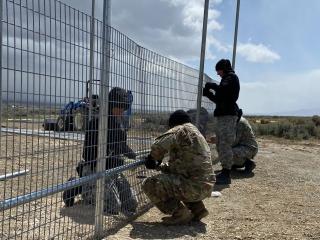 Battle Born Youth ChalleNGe Academy Mentor Applications
Youth Applicants to Battle Born Youth ChalleNGe Academy cannot be accepted until and unless they have a Mentor Nominee. If a young person in your life has asked you to be their BBYCA mentor, it means he/she has selected you as someone they trust, care about, and can rely upon. It is a huge vote of confidence and it may not have been easy for him/her to ask for help. Before jumping in with both feet, however, it is important that you understand the commitment involved. Please read the following and feel free to contact us with any questions or concerns.
What's expected of a mentor for a BBYCA student?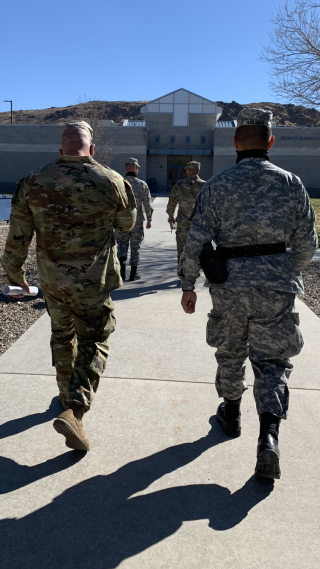 If you agree to be a Mentor for a specific student or want to be considered for a Mentor position with a student/applicant, you're making a commitment of time, attention, and some expense. We can't quantify any of these; however, in terms of the potential impact you could have on a young person's life, the cost is negligible, and the rewards are immense. This is not a token or nominal position, and you can plan on the following:
Submitting an application that provides all requested information. Mentor Applications are available here on our website.
BBYCA staff will review the application and references and coordinate the required background check.
Attend one (1) mandatory, half-day training session (3 hours), either at BBYCA in Carlin, NV, at one of the regional trainings, or virtually. You will be trained on BBYCA specific requirements of the Mentoring Program. This training will be offered on scheduled dates posted on our Events Calendar.
Maintain weekly contact with the student/Mentee during the 5-1/2 month Residential Phase, primarily via letter.
After graduation, maintain weekly contact with the student/Mentee for the next 12 months, with a minimum of four (4) hours of contact each month. Once a month, you'll submit a short report of the student/Mentee's progress. After graduation is when the student/Mentee needs you the most, and your time investment is most critical to their continuing development and future success.
IF YOU CANNOT MEET THESE EXPECTATIONS, PLEASE DO NOT APPLY.
Goals of mentoring a student/graduate of the BBYCA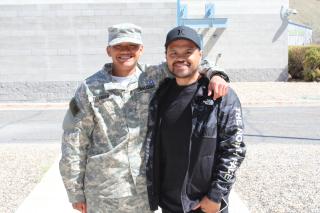 Create a positive one-on-one relationship, built on trust, honesty, and open communication.
Maintain regular/on-going contact with the student throughout the Program, to help them keep their focus and effort in building, implementing, and attaining the goals they set for themselves while attending the Academy.
Help the student understand and embrace the positive qualities and traits of a responsible citizen and a successful student, employee, parent, etc.
Be a listener. Earn the Cadet's trust. Provide advice and guidance, as the student makes decisions and deals with the inevitable issues and challenges of life.
Mandatory Eligibility Requirements to be a Mentor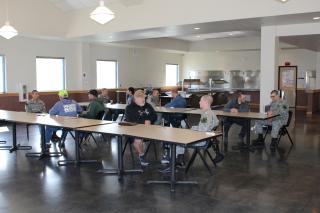 Should be at least 25 years old. (Some exceptions apply. Former graduates must be at least 21 years old.)
Must be of the same gender/sex as the student/applicant.
Mentor cannot be an immediate relative, either by marriage or bloodline, or someone living in the same household.
Mentor must live within a reasonable distance to where the student/applicant will live during the Post- Residential Phase (usually their hometown or not more than 50 miles). This is to minimize travel.
Willing to MEET EXPECTATIONS OUTLINED ABOVE, for up to 17-½ months, with four (4) contacts per month, including four (4) hours of personal contact each month during the Post-Residential Phase.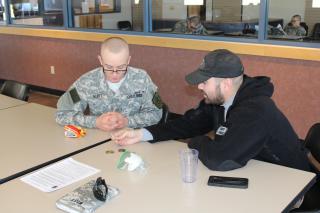 Disqualifying Factors
A history of arrest or conviction for a sex offense.
A felony conviction within the last seven years (case-by-case consideration beyond that).
Any alcohol, drug, or substance abuse within the last five years.
A history of domestic violence (reports, charges, convictions).
Failure to follow through on commitments with previous BBYCA or other NGYCP mentorship obligations.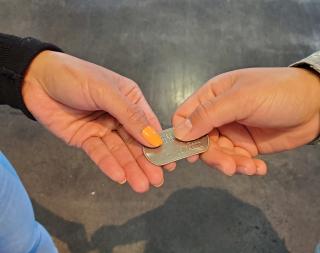 Submitting an Application
If you are interested in becoming a Mentor and are able to commit to the youth AND to the Program, please complete the application forms. Please understand that we must ask for personal and sensitive information in the application process. This information will be used to conduct a criminal background check and a sexual offender registry check with law enforcement agencies. The application forms and the information therein will be kept confidential and will only be disclosed to law enforcement agency personnel.
Printable Mentor Applications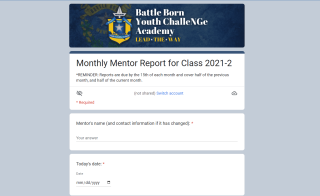 Mentor Report Links
Click the link below for your Cadet's class to submit your monthly Mentor Report.