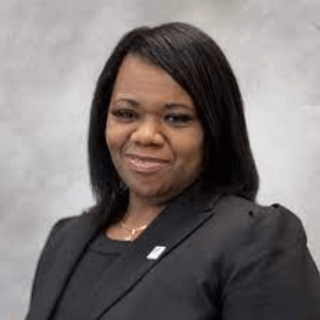 Ms. Traci M. Davis
State Program Director
Ms. Davis, a Nevada native with experience in both southern and northern Nevada, is an exceptional leader and educator.
Ms. Davis served as the Deputy Superintendent and Superintendent of WCSD from September 2012 to October 2019. During her tenure, she demonstrated a strong commitment to improving academic performance, graduation rates, and narrowing achievement gaps among student populations. Her supportive presence in Carson City during the 2015 and 2017 Legislative sessions played a vital role in the passage of historic legislation in support of schools.
Ms. Davis's remarkable contributions to education were recognized when she received the prestigious National Dr. Effie Jones Award in 2019. This award honors leadership in educational equity and excellence, reflecting her long-term commitment to advancing and mentoring women and people of color in educational leadership roles, as well as addressing social justice issues among students of all backgrounds.
Before joining the Washoe County School District, Ms. Davis dedicated 16 years to the Clark County School District. She has held various positions, including teacher, Title I Interventionist, Assistant Principal, Principal, and Area Superintendent. Throughout her career, she developed programs to enhance student achievement and played a significant role in the Superintendent's initiative, "A Look Ahead," which predicted high school dropouts and aimed to increase graduation rates. Her leadership has transformed learning environments in schools of diverse demographics and levels of achievement, from at-promise to affluent.
Ms. Davis's exceptional work in education earned her the Nevada National Distinguished Principal Award in 2011 for her success in transforming an at-promise school into a high-achieving institution. She holds an Educational Specialist (Ed.S) degree from Nova Southeastern University, focusing on school administration, a Master's degree in Education in Educational Technology from Lesley University, and a Bachelor of Science in Education from the University of Nevada Las Vegas. Additionally, she completed the AASA/Howard University Urban Superintendents Academy Certification Program in 2015, further enriching her professional expertise.